Mariemont High School


Class Of 1962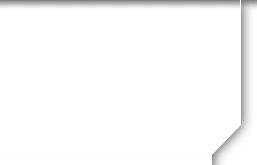 MHS Facts & Stories
ALMA MATER

Hail Blue and Gold,
To Thee we will be true
Where e're we go,
Whatever we may do.

When years have passed (gone?)
And turned to memory,
Here in our hearts
Thou shalt forever be.


FIGHT SONG

We're gonna fight, fight, fight, for Mariemont.
We're all behind you, so never mind you.
Win, win, win, for Mariemont,
We'll help you roll up score.

We'll always be behind you, rooting for you, helping you to win (begin) (?).
We're anxious for the finish, and to cheer when you come in (?).

Come on and fight, fight, fight for Mariemont.
You'll do the best, boys
We'll do the rest, boys.
We'll help you win this game.
----------------------------------------------------------------------------------------------------------------
Time capsule? No. Wallet? Yes!
From Cincinnati.com by Lisa Wakeland
Our Living Louis Simpson's brother, James Simpson, was excited about going to prom nearly 50 years ago. But Simpson discovered a big problem when he went to pick up his tuxedo back then – his wallet was missing.
The mystery of Simpson's missing wallet, however, has recently been solved.
Simpson's wallet was discovered inside the walls of Mariemont Elementary. Construction crews found the wallet on April 21 while preparing for the school's demolition, said Kathy Ryan, program manager for the Mariemont City Schools.
"It was in perfect condition," Ryan said.
As she started going through the wallet Ryan found Simpson's driver's license, draft card, old photos and tickets to the 1963 prom.
She located Simpson in an alumni directory and called to let him know about the find.
"I was really surprised," said Simpson, who lives on Anna Maria Island in Florida. "It was strange because I was talking about that incident about a week before that."
Though Simpson doesn't remember everything he had in his wallet, he clearly remembers the day he lost it.
It was prom night and Simpson made a brief stop before he went to Burkhardt's of Madeira to pick up his tuxedo. He was early for his appointment and Simpson said he decided to jump around on the trampolines near Kenwood shopping center, a popular attraction at the time.
Simpson began retracing his steps when he couldn't find his wallet, but it didn't help.
"I was really depressed, but I had to go back and face the music and tell my girlfriend I couldn't go to prom because I didn't have any money," he said.
Simpson, a junior at the time, worked a series of odd jobs in the weeks before prom and earned about $100 he planned to use for the dance. His girlfriend's mom loaned him money so the couple could enjoy their night.
It was a nice gesture, he said, but didn't end his troubles. Simpson and his girlfriend, Linda Engle of Fairfax, arrived at the Kenwood Country Club for the dance expecting to have a good time.
Before buying his tickets Simpson said he checked with a school guidance counselor who told him it would be OK to bring Engle, an eighth-grader at the time, to the dance.
"We were probably there for 10 minutes before the principal came over and said she couldn't stay (because of her age) so we packed it up and left," he said. "It was sort of the prom from hell. I hope everyone else's prom was better than mine."
That was the "one and only" time he ever lost his wallet, Simpson said.
The money was missing when the wallet was found inside Mariemont Elementary School, which was the high school from 1939 to 1970.
Simpson said he suspects that he lost it during school, someone found it, took the money and shoved the wallet in the wall, where it remained untouched for almost half a century.
"It will be fun to see it and relive old memories," he said.
From the Cincinnati Enquirer - MARIEMONT, Ohio, Aug. 1 (UPI) -- A so-called "serpent mound" discovered in Ohio and thought to be built by Indians centuries ago may be the largest such mound in the world, researchers say.
University of Cincinnati anthropologist Ken Tankersley says the mound in Mariemont represents the remnants of a serpent mound built by Fort Ancient Indians between 1400 and 1800, and at 2,952 feet long is more than twice as long as the Great Serpent Mound in Adams County, considered by many to be the largest serpent effigy in the world, the Cincinnati Enquirer reported Monday.
"This Mariemont serpent mound is much better preserved than the one in Adams County, which was largely reconstructed," Tankersley told the Enquirer. "The fact that this much of the Mariemont earthwork survives is miraculous."
Tankersley said he believes the symbolic serpent mound would also have had a practical purpose, channeling water down a slope to a nearby Indian village.
It is highly unlikely anything is buried in the mound because serpent mounds weren't used as burial sites, he said. "Serpent mounds were built as monuments or landmarks."
Tankersley first discovered the serpent shape of the mound in 2007 using satellite imagery.
"A lot of people think you have to travel halfway around the world to find a world-class archaeological site," Tankersley, who grew up in the area, said. "But here's one right in our own backyard."
Once upon a time, I used to find Arrow heads all around this location, says Nick Ingram