Mariemont High School


Class Of 1962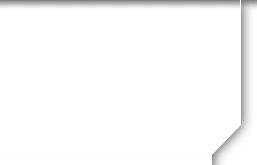 In Memory
Phil Reynolds
Phil Reynolds
(August 20, 1944-April 18, 2015)
From the Denver Post April 26, 2015:
CHARLES PHILIP "PHIL" REYNOLDS
70, of Lakewood, CO. survived by his daughters Lindsay Reynolds and Anne Reynolds Easton; sisters Nancy Reynolds Scneider and Gail Taylor Reynolds; and a loving dog, Emma. Services will be private. In lieu of flowers, memorial donations may be sent to Audobon Society of Greater Denver, 93008 S. Wadsworth Blvd, Littleton, CO 80128 or Lookout Mountain Nature Center, 910 Cobrow Rd., Golden, CO 80401. Please share condolences at: http://www.horancares.com/obituary/Charles-Philip-Reynolds/Lakewood-CO/1502471
In an email to tclass website administrators, Doug Hunter, one of Phil's close MHS friends reports that after graduating from Mariemont Phill completed undergraduate studies at Purdue and medical studies at Duke. He then derved two years as a Navy physician. Later, specializing in pathology, Phil ran the blood bank at Presbyterian St. Luke's Hospital in Denver.
He took early retiremet following a heart attack, as Phil discussed in his Clssmate Profile.
In comments at Honrancares.com (linked above0, Phil's daughter Lindsay writes," My dad loved volunteering at the Audobon Society.." She also reports that Phil's dog, Emma,, attnded the memorial service, and"My dad would be so happy she was there."